Uncontested Divorce Lawyers
Contact Us For A Free & Private Consultation
Uncontested Divorce in Alberta
If you're in the process of Separating from your Spouse or Partner, you may be exploring your Legal options for resolving all open-ended matters as Amicably, Prudently and quickly as possible. In cases where you and your Spouse (or partner) agree on all aspects of your separation, an Uncontested Divorce may be possible.
Continue reading to Discover how an Uncontested Divorce may help you to avoid the typically high costs and long, drawn-out Divorce process if you intend to file for Divorce in Alberta.
What Are Uncontested Separations?
As the Name suggests, an Uncontested Divorce is a divorce where neither party contests to the dissolution of the Marriage. It is commonly referred to as a "Desk Divorce" because the main focus is on finalizing a separation Agreement and filing the correct papers instead of slugging through a costly and time-consuming court process.
Uncontested Divorces are finalized peacefully with the turn of a judge's pen. How can you know if you're eligible for an Uncontested Separation/divorce? Couples begin by negotiating the terms of a Separation Agreement focusing on the following key issues: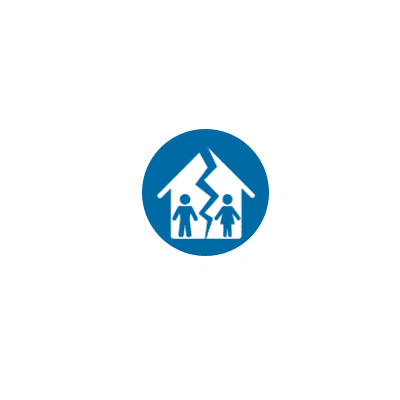 Division of Matrimonial Property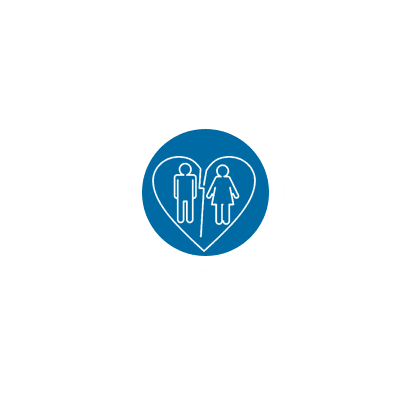 Both Parties need to agree to a no-contest Divorce. It's also important to know that a no-Contest Divorce can potentially move in a different direction if any disagreements arise during the Divorce process. This is why it's important to have proper Legal representation from an Edmonton Divorce Lawyer even if you anticipate a very smooth road.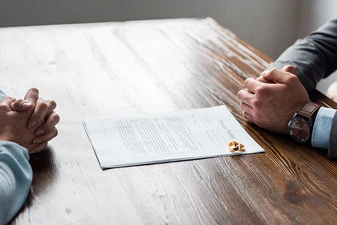 What Are the Advantages of an Uncontested Divorce in Alberta?
For Many Couples, there is a strong Psychological benefit to amicably agreeing to the terms of a Divorce without a long, contentious battle. There are also Financial Benefits. A more time-efficient option than other avenues to Divorce, a no-contest Divorce spares both parties from Extensive legal fees and loss of time. In cases where children are involved, parents often feel an Uncontested Divorce provides the best outcome for their children as they process this major life change.
Joint Divorces and Uncontested Divorces Are Not the Same
Despite a Popular misconception, Joint Divorces and Uncontested Divorces are not interchangeable. However, the two are often lumped together because they are both considered "Amicable" Divorce options in Alberta.
With an Uncontested Divorce, one party files the Divorce papers under the role of the plaintiff. These papers are then served to their Spouse (the defendant). Uncontested Divorces are different from standard Divorces at this point because their Spouse (the defendant) does not contest the filing. Additionally, their Spouse agrees to resolve all outstanding Legal decisions without the Intervention of the Court. While this is generally a more peaceful approach, both parties should Retain Legal representation at this stage.
The biggest difference between Uncontested Divorces and Joint Divorces is the way that you start the Divorce. In the case of a Joint Divorce, both parties activate a Divorce Action together. This eliminates the need for one party to serve the other party. There is also no "Plaintiff" and "Defendant" language activated in Legal Filings when spouses file for Divorce Jointly. While this is a very small distinction, many couples feel empowered by introducing this slightly more peaceful language into the Legal handling of their Divorce.
How a Lawyer Assists You During a Divorce
Your Divorce Lawyer will first verify that you qualify for an Uncontested Divorce. While they are generally easy to obtain, there are some strict requirements that must be handled before you can move forward.
For instance, you may need to verify that you and your Spouse have lived apart for a full year prior to having your Divorce Granted. A Lawyer will help you document your Residency to the satisfaction of the Court. A Lawyer can also assist you with proving the one-year Alberta Residency requirement before you can be granted a Givorce by an Alberta Court.
Your Alberta Divorce Lawyer is also there to ensure that your rights and best interests are being protected throughout the process. They will review all agreements between you and your Spouse to ensure that you're being fairly treated in terms of Child Custody Access, Child Support, Spousal Support and Asset division. If the situation turns tense or sour at any point, a Lawyer will be there to advise you on your options. When you Hire a Lawyer for an Uncontested Divorce, that Lawyer can represent you in a Family Law Court if the need arises.
Preparing to File Divorce: The Matters That Need to Be Addressed Before Your Court Filing
An Uncontested Divorce is not an automatic process.  There are many outstanding issues that need to be resolved before initiating a Divorce filing.
Both parties must be in full agreement regarding all matters related to the division of matrimonial property, spousal support, child custody arrangements and child support payments that will be included in the divorce judgment.
Unfortunately, disagreeing about even just one detail could hinder your ability to finalize an uncontested divorce.
Understanding Your Legal Fees: How Much Do Uncontested Divorces Cost in Alberta?
An Uncontested Divorce in Alberta typically costs less and requires less time than a Traditional Divorce.  In some cases, much less.  It's no exaggeration to say that a Contested Divorce can cost you tens of thousands of dollars.  It's not uncommon to pay just a few thousand dollars if everything goes smoothly.
At KBL Law, our Family Law and Divorce Lawyers charge affordable rates to assist our Clients through the Uncontested Divorce process.  Contact our Law Office for more information on how we charge for our Legal Services in an Uncontested Divorce.
Get Legal Help When You File for Divorce in Edmonton
KBL Law LLP is an Edmonton Law Firm Experienced in Family Law and Divorce. We assist with separation Agreements and Divorce filings to help our Clients navigate a difficult time of change as peacefully and Amicably as possible.
Please Call Us Today at (780) 489-5003 to request a free initial Consultation with Reshma Bhambhani, Edmonton Divorce Lawyer, if you're looking for Legal advice or help with a Divorce.
If you and your spouse qualify for an uncontested divorce, you can avoid the typical lengthy and costly divorce process. Contact KBL Law today to set up a consultation with our Edmonton divorce lawyers.