Uncontested Divorce Lawyers Edmonton
Contact Us For A Free & Private Consultation
Uncontested Divorce in Edmonton, Alberta
Divorce is a deeply emotional event, often filled with layers of complexity. 
However, the path to divorce doesn't have to be a constant struggle. An Uncontested Divorce in Alberta promises a quicker, more amicable resolution. The key difference lies in its very definition – it's uncontested, meaning you and your spouse can generally agree on the terms without requiring extensive legal representation from a law firm. In cases like this, an uncontested divorce may be possible.
If you intend to file for a divorce in Alberta, keep reading to find out how opting for an uncontested divorce can save you from the often expensive and lengthy divorce process.
What is an Uncontested Divorce in Edmonton?
An uncontested divorce, often referred to as an amicable or collaborative divorce, is a legal process in which both spouses mutually agree to end their marriage and determine the associated terms, including issues like
Uncontested Divorces are finalized peacefully with the turn of a judge's pen. How can you know if you're eligible for an Uncontested Separation/divorce? Couples begin by negotiating the terms of a Separation Agreement focusing on the following key issues: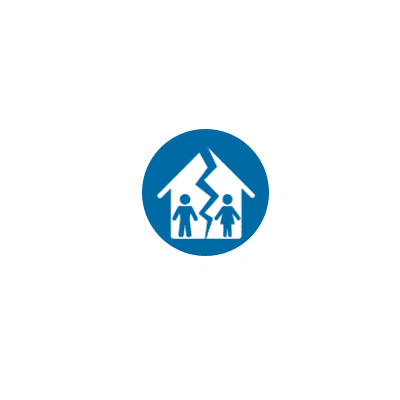 Division of Matrimonial property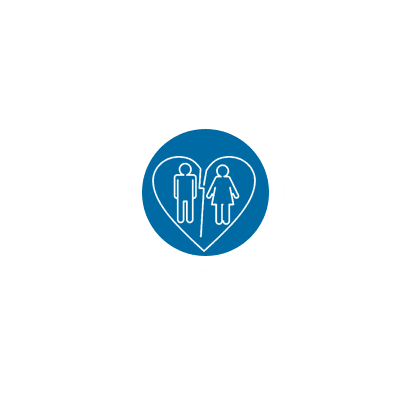 Both parties must agree to a no-contest divorce for it to proceed smoothly.However, even in uncontested cases, having proper legal representation from an Edmonton Divorce Lawyer is advisable, as unforeseen disagreements can arise during the divorce process. This cooperative approach significantly reduces stress and avoids long, expensive legal battles.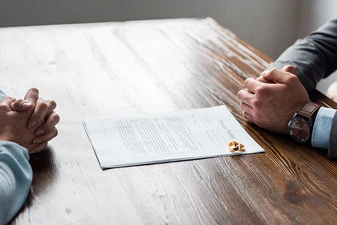 Get Legal Help When You File for Divorce in Edmonton
KBL Law LLP is an established Edmonton-based firm specializing in Family Law and Divorce. We assist with Separation Agreements and Divorce filings to help our clients navigate a difficult time of change as peacefully and amicably as possible.
Contact us at (780) 489-5003 to schedule a free consultation with Reshma Bhambhani, an experienced Edmonton Divorce Lawyer, for valuable legal advice and divorce assistance.
If you and your spouse qualify for an uncontested divorce, you can avoid the typical lengthy and costly divorce process. Contact KBL Law today to set up a consultation with our Edmonton divorce lawyers.
Contact Us For A Free & Private Consultation
What Are the Advantages of an Uncontested Divorce in Edmonton, Alberta?
For many couples, there is a solid psychological benefit to amicably agreeing to the terms of a divorce without a long, contentious battle. There are also Financial Benefits. A more time-efficient option than other avenues to Divorce, a no-contest Divorce spares both parties from Extensive legal fees and loss of time. In cases where children are involved, parents often feel an uncontested divorce provides the best outcome for their children as they process this significant life change.
Opting for an uncontested divorce offers numerous advantages. There are strong psychological advantages to amicably agreeing on divorce terms, as it helps couples avoid the emotional toll of a long, contentious battle. This collaborative approach also translates into cost savings, with fewer legal fees and court expenses. Moreover, uncontested divorces provide greater control over the divorce terms, ensuring that specific needs and concerns are addressed. For families with children, this approach often leads to a more stable and harmonious transition during a challenging life change, benefitting both parents and their children.
Who is Eligible for an Uncontested Divorce?
Specific criteria must be met to qualify for an Uncontested Divorce in Edmonton, Alberta.  Firstly, open and clear communication between spouses is essential, and both parties should be in agreement regarding the divorce. It's also crucial for both spouses to understand and acknowledge the following:
Either party won't contest the divorce.

The divorce process involves relatively straightforward aspects, including property division, child custody, and visitation arrangements.

Either you or your spouse must have lived in Alberta for at least 12 months after initiating the divorce claim.

Financial disclosure must be exchanged as part of the process.

Each party must seek Independent Legal Advice to ensure they are fully informed and protected throughout the divorce proceedings. 
What is the Difference Between a Joint Divorce and an Uncontested Divorce?
Despite a popular misconception, Joint Divorces and Uncontested Divorces are not interchangeable. However, the two are often lumped together because they are considered "amicable" divorce options in Alberta.
In Alberta, an uncontested divorce occurs when both spouses agree to terminate their marriage and resolve all related matters successfully. In this scenario, one spouse takes on the role of the "Plaintiff" and initiates the divorce proceedings by filing the necessary paperwork. These documents are then served to their spouse (the Defendant). uncontested divorces differ from standard Divorces because the Spouse (the Defendant) does not contest the filing. Additionally, their Spouse agrees to resolve all outstanding legal decisions without the court's intervention. While this is generally a more peaceful approach, both parties should retain legal representation at this stage.
In contrast, a Joint Divorce begins with spouses jointly activating the divorce process, eliminating the need for one party to serve the other. This eliminates the need for one party to serve the other party. There is also no "Plaintiff" and "Defendant" language activated in Legal Filings when spouses file for Divorce Jointly. While this is a small distinction, many couples feel empowered to navigate the divorce process cooperatively and harmoniously.
How Our Divorce Lawyers Support You
At our law firm, we understand that navigating a divorce can be a complex and emotional process. Our Uncontested Divorce Lawyers are here to guide you every step of the way, ensuring your rights and best interests are protected.
Eligibility Assessment 


Your lawyer will begin by thoroughly assessing your eligibility for an uncontested divorce. While these divorces are generally straightforward, specific requirements must be met. For example, one such requirement is demonstrating that you and your spouse have lived apart for a full year before your divorce can be granted. Our lawyers will assist you in documenting your residency to satisfy the court's criteria, including meeting the one-year Alberta Residency requirement.

Protecting Your Interests


Throughout the process, the Divorce Lawyer acts as your advocate, ensuring that all agreements related to Child Custody Access, Child Support, Spousal Support, or Asset Division are fair and just. We're committed to safeguarding your rights and ensuring you're treated equitably.

Expert Guidance


In cases where tensions rise or complications emerge, our lawyers are here to provide expert guidance on your available options. We understand that emotions can run high during divorce proceedings, and our goal is to help you make informed decisions that lead to a smoother transition.

Legal Representation, if Needed 


Should your situation require it, our lawyers can represent you in a Family Law Court, offering you the confidence and support you need.
Preparing to File Divorce: The Matters That Need to Be Addressed Before Your Court Filing
An Uncontested Divorce is not an automatic process.  There are many outstanding issues that need to be resolved before initiating a Divorce filing.
Both parties must be in full agreement regarding all matters related to the division of matrimonial property, spousal support, child custody arrangements and child support payments that will be included in the divorce judgment.
Unfortunately, disagreeing about even just one detail could hinder your ability to finalize an uncontested divorce.
Understanding Your Legal Fees: How Much Do Uncontested Divorces Cost in Alberta?
An Uncontested Divorce in Edmonton typically costs less than other divorce types, making it the ideal option for couples with an amicable relationship and effective communication. On average, an uncontested divorce is estimated to be approximately $1,740, whereas contested divorces average around $23,700! However, it's crucial to understand that various factors can still influence the overall cost of your divorce proceedings. Legal fees vary among firms and lawyers, and your choice of legal representation can impact expenses significantly.
At KBL Law, our Family Law and Uncontested Divorce Lawyers offer competitive and transparent pricing to support our clients throughout the uncontested divorce process. Feel free to reach out to our Law Office to inquire about our fee structure and gain a better understanding of how we bill for our legal services.